Posted: April 18, 2017 at 10:19 am
The trend of DIY tattoo kits is on a rise among youngsters who are turned down by tattoo parlours for being under-age according to law. In most countries, it is illegal to tattoo someone who is under the age of 18. Tattoo artists who indulge in such a practice can face a fine of up to £20,000 or a jail sentence. Since artists turn them down, these youngsters have resorted to eBay and other online shops to purchase cheap Chinese tattoo kits in order to get themselves inked. There are a host of regulations governing the tattoo parlours which ensure the safety of customers and these regulations are put into perspective with DIY kits being readily available online.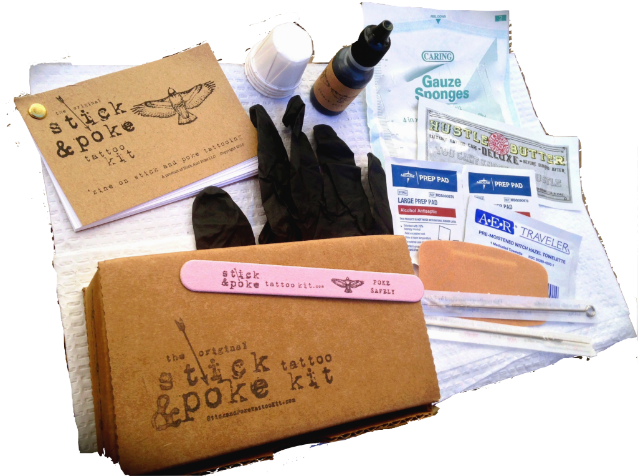 The various problems associated with DIY tattoo kits are:
Price and Contents of this Kit
A major reason why people are turning towards such kits is the low cost at which they are available. Getting a tattoo is expensive due to the intricacies involved in this task, and the need for a trained professional. To avoid these expenses, children as young as 12 year olds have admitted to using such kits and which has raised serious concerns. These starter kits include a handheld machine that feeds ink through a needle which punctures the skin. With such a kit a person is only required to prick the skin manually using a needle soaked in ink to get results that are similar to those achieved by an electric machine. These kits are available at prices as low as £30 on the internet.
Lack of Skill
While under-age youngsters getting, a tattoo done is dangerous enough, it is equally risky for adults to indulge in these practices. Among the many reasons, the most prominent one is the inexperience of tattooing and the dangers that are associated with a tattoo going wrong. Many people find it a lucrative option to be in creative control of getting a tattoo. But it does not always result in the creativity they desire. It is also possible for these youngsters to drop the idea of inking themselves mid-way through the process due to the pain that is usually caused by the needles. In such cases they may have incomplete tattoos which they may have to get undone. But erasing a tattoo isn't an easy task either and even experienced tattoo artists face problems in this particular task.
Health Concerns
According to the Chartered Institute of Environmental Health, these untrained buyers may have absolutely no clue about the health and hygiene precautions related to tattooing. Piercings and tattoos are known to trigger allergic reactions and serious skin infections such as Hepatitis and HIV if done incorrectly. The symptoms of Hepatitis B sometimes do not appear for decades and this is a huge risk for youngsters as this infection can only be treated completely in its initial stages. These youngsters do not have access to tattoo aftercare advice which is provided by tattoo artists after they perform a tattooing job on customers. In the absence of such aftercare advice, they are likely to suffer from the problems that may arise due to insufficient care. There are many precautions to be taken while getting a tattoo at a tattoo studio. Such precautions are nearly impossible to take when done at home or any other location. According to the safety guidelines, the place where a person gets a tattoo done should be free from any contamination and the premises should be as clean as a dentist's or dermatologist's office. Due to these complications, many experts are aggressively voicing their opinions as they are in favour of getting these Chinese DIY kits banned from the online shops. Prioritising on health is of utmost importance and thus employing a ban over these cheap materials is essential.