Posted: November 21, 2019 at 1:33 pm
Here at Tattoo Insure our number one focus is making sure that our customers have the right Insurance in place for their business, it might be that you offer Laser Tattoo Removal with a side of beauty or focus solely on Tattoo and Body Piercing. Thankfully our policies can be just as individual as our customers, with high levels of cover from our A-Rated Insurer, excellent customer service and Instant documentation. Due to the up and coming Black Friday, we've decided to offer all new customers an exclusive deal, that will run until the end of November 2019.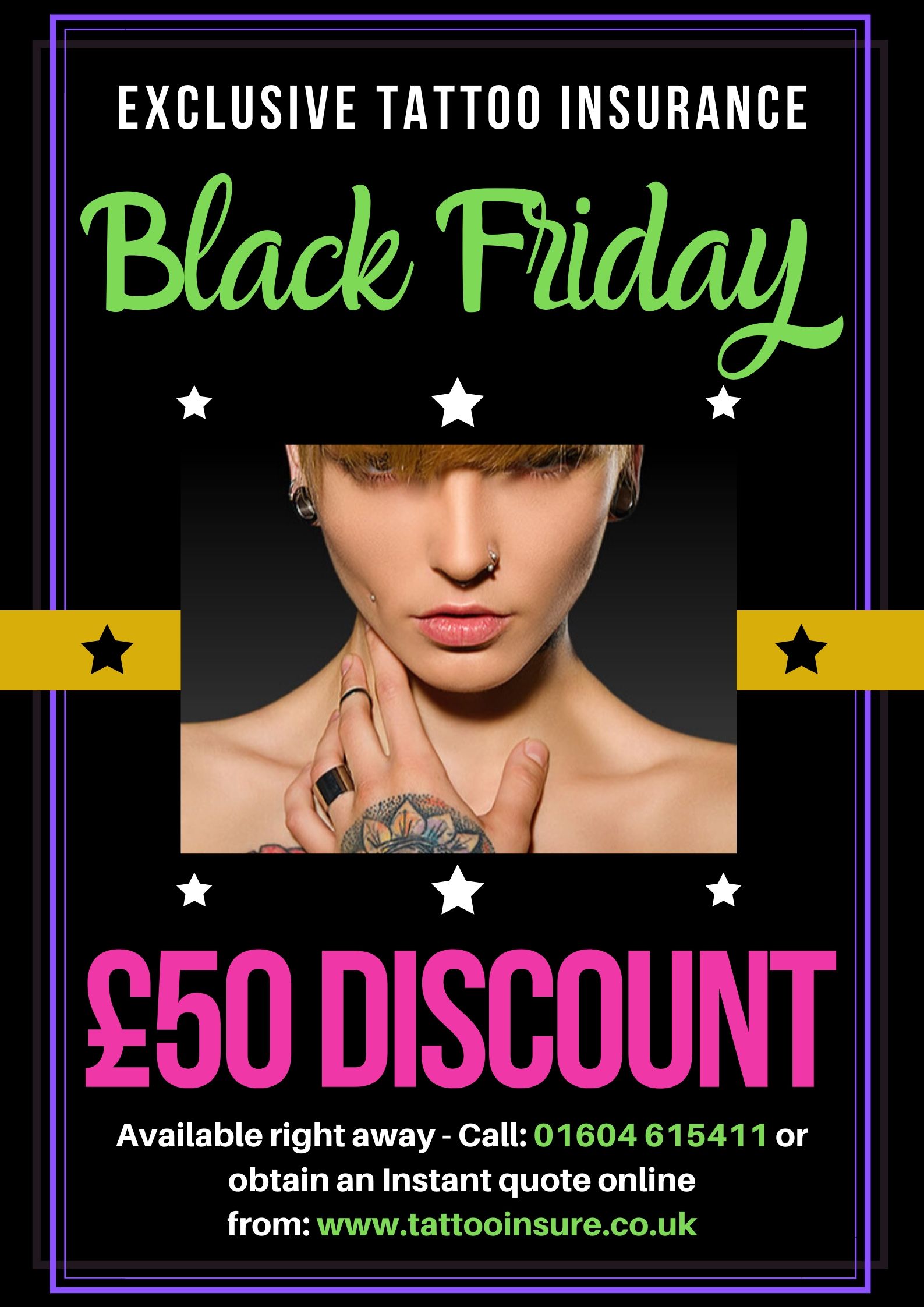 Obtaining a quotation is simple, just head over to our"Instant Quotation" form, enter the information about yourself and your company, and we will then contact you with the reduced premium. If you'd rather have the human touch, feel free to contact our team who will be happy to guide you through a quotation.
Why choose Tattoo Insure?
We are a customer-focused organisation

We are driven by a desire to always give value, service and integrity to our clients.

We understand that your insurance requirements are individual and unique

Whether large or small we will tailor our products specifically to suit your needs.

We have an experienced team of specialist insurance professionals

We will listen, understand and work in partnership with you to ensure you have the right cover in place for all your insurance requirements.

Based in the UK we are not a faceless call centre

We also attend several tattoo conventions in the UK and are always available to help with any query you may have.
***
Tattoo Insure are available from 9 am – 5 pm Monday to Friday, feel free to call us on 01604 – 615411