Posted: November 25, 2019 at 2:01 pm
What are medical tattoos?
Medical tattooing, also known as medical micropigmentation, is a technique that is used as part of restorative and reconstructive medicine to help patients regain the natural appearance of their post-surgical and post-trauma skin with tattoos. The method, which involves sterile pigments being injected into the top layers of the skin using a medical tattoo machine, can be used to treat a wide variety of cosmetic concerns that have resulted from injury or illness.One of the most life-changing applications of the method is for areola and nipple reconstruction in patients who have had a mastectomy. The procedure, when carried out by an experienced practitioner, allows patients to have natural-looking breasts once again — without additional surgery.
What options are available for nipple and areola reconstruction?
The main decisions patients face when it comes to nipple and areola reconstruction is whether they wish to undergo additional surgery, opt for a non-surgical approach, or settle on a combination of the two.In terms of surgical options, patients can have a nipple created using a flap of skin on the breast that is reshaped to mimic the natural protrusion of the area. A skin graft, meanwhile, is employed to recreate the areola. These procedures are typically classified as outpatient and performed under local or general anesthesia after the initial reconstructive surgery scars have healed. Patients can also have the skin flap nipple reconstruction without the areola restoration. In this case, the areola is tattooed when the wound has healed.For patients who do not wish to have further surgery, they may choose to commission a personalized silicone prosthesis or opt for reconstructive tattoos. Not your average ink, the tattoos must be carried out by a highly skilled and specialized practitioner, who understands the anatomy of the area, in addition to having a deep understanding of the emotional impact of the process.
Tattoo Insure can provide Insurance cover for this treatment – For a no-obligation quotation, please feel free to contact our office.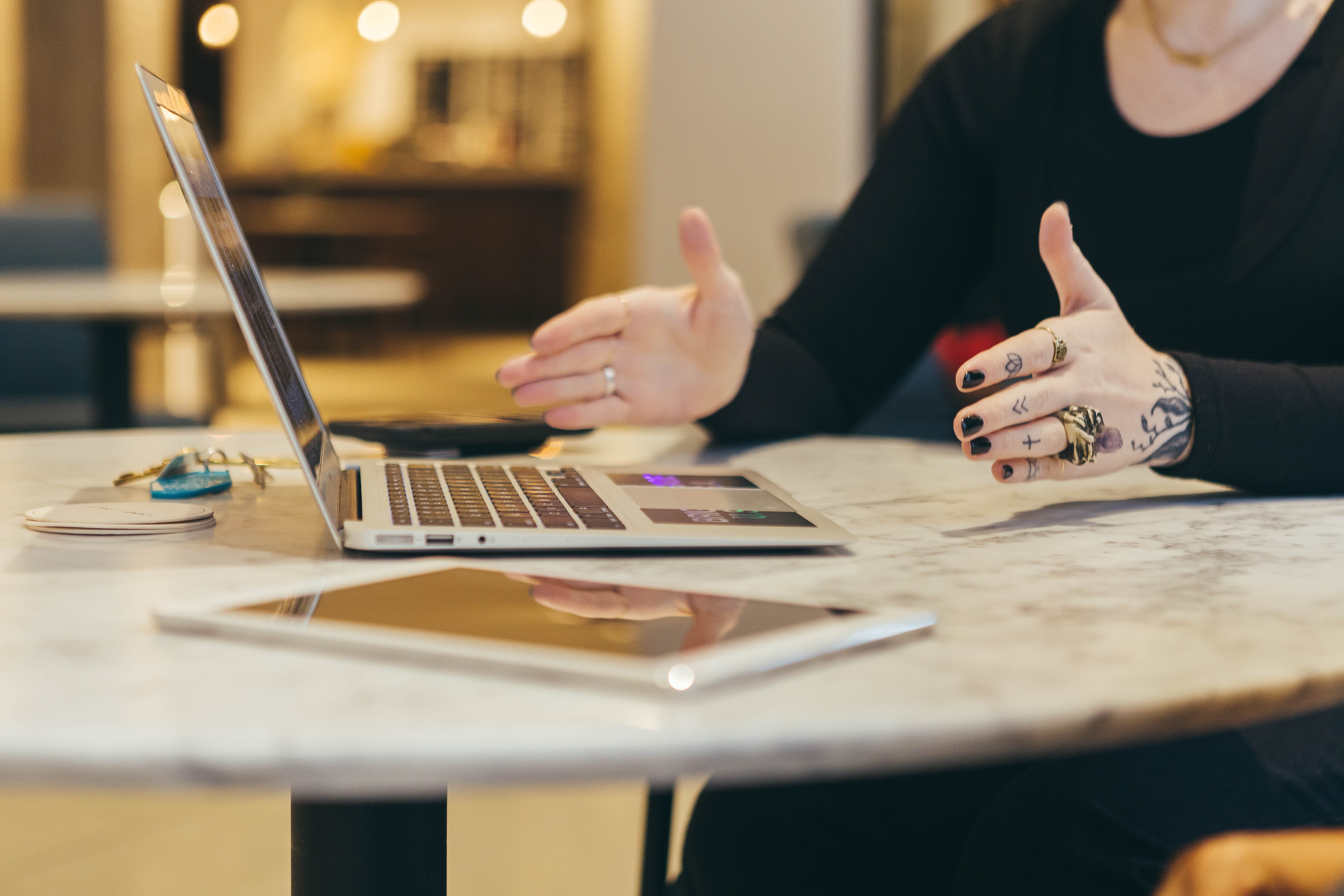 Ask the Expert – This Interview Is Brought To You By THE AEDITION  
Dominique Bossavy is a pioneer of the reconstructive tattoo field. Born and raised in France, she trained in Paris before establishing her practice in the U.S. Using her proprietary NanoColor Infusion technique, she works with clients in both New York and L.A., offering both medical and cosmetic tattoo services — including scar treatment, eyebrow microblading, and French lip blushing to name a few.She works clients following surgery or trauma to help them feel like themselves again by improving the appearance of scars and other skin concerns, and her areola restoration has become an important part of the breast reconstruction process for post-mastectomy patients. Here, she tells The AEDITION about her technique and the life-changing impact her work has on cancer survivors.
The AEDITION:How did you start your career in semi-permanent cosmetics? How did that journey result in you honing the NanoColor technique you use today?
Dominique Bossavy:
At first, I was a client who was interested in the services of semi-permanent cosmetics. Unfortunately, I ended up with a botched job on my lips, which looked like I had a dark, unsightly line outlining my lips. It was upsetting and disfiguring. I was looking to find something to enhance my lips and thought that the product and process were possible, but the execution was just not there. I knew that needed to be a way to use this process and this technology, so it was really my search to find someone to help me fix the unsightly black line around my lips that I found my mentor and my calling. I was in France and found someone who was, at the time, a leader in the field and she offered me an internship to learn the art of her trade and techniques.Although I loved the concept and was fascinated by it, I still hated the results, which were still too obvious and unnatural. Even training with the best in the field at that time, I felt the industry was unsuccessful at truly enhancing the real essence of a woman's beauty. So, I was faced with the challenge to either find a different way or to quit the industry.I took on the challenge and began to dissect the entire process — from the application process to the molecular breakdown of colours — and figure out why it looked so flat or why the colours always looked unnatural or eventually faded to unnatural colours. I wanted to find the best solution to enhance features — with undetectable definition, dimension, and dynamic — to highlight natural beauty. I researched every aspect of the procedure in depth and collected valuable facts before creating my specific NanoColor Infusion techniques.
The AEDITION:What concerns are you able to address for patients using your NanoColor Infusion technology and tattooing technique?
DB:
I have worked on solutions to several problems women face, including burn disfigurements, post-trauma and post-surgery scars, stretch marks, hypo- and hyper-pigmentation, vitiligo, and alopecia. I even recreated a trompe l'oeil version of a missing toe and toenail and have tattooed the cornea of a blind eye. When people come to me with a problem, I always do my best to be the solution — even if it has never been done before.
The AEDITION:How does the nipple and areola restoration work?
DB:
I use non-allergenic microparticles of custom-blended colours that are skillfully infused into the dermal layer of skin to simulate natural-looking or well-defined makeup.In cases of reconstructive breast surgery after mastectomy, the medical micropigmentation process is used to improve the aesthetic appearance of the nipple-areola complex. The application of flesh-coloured pigments to the restored areas of the areola may be utilized either as a supplement to or as a less invasive alternative to the skin-grafting procedure that, for many years, was the only available method of restoring balanced colouration to the area.Scar removal or camouflage is key, as is the realistic appearance of the areola pigmentation with its nuances. No one has only one colour or texture in their breast tissue, and there are veins hair follicles and other details that make each client unique too.
A before and after of Bossavy's trompe l'oeil 3D areola for a breast reconstruction patient.
The AEDITION:What does the consultation and tattooing process entail?
DB:
Usually, the process takes several visits to obtain the desired final result. First, I take measurements, assess the asymmetries, and draw the areola onto the woman's breast. Then, I pick the three colors colors necessary to create a three-dimensional effect. A topical anaesthetic is then applied to the client's breast and, within 45 minutes to an hour, the work is complete. It takes about nine days to heal. A second session is scheduled at six weeks to perfect the work and sometimes a third appointment is needed for some additional layering of color or texture.
The AEDITION:How realistic are the results?
DB:
Areola pigmentation has come a long way. It is no longer a bullseye tattoo over the breast mound. I actually create a 3D nipple which gives the illusion of protrusion that makes the tattooed areola very realistic with some depth and details of colour and texture. I also recreate the illusion of the montgomery glands and texture of a natural areola. When I reveal the results to a client, the first reaction is stupefaction — they can't believe how real they look. In some cases, clients have said that they look better than the real one they had.
The AEDITION:How do the tattoos impact clients' confidence?
DB:
When a person is diagnosed with breast cancer, it is one of the scariest times of their lives. It can change them completely, particularly physically. Once a person has beaten cancer, they can focus on rebuilding themselves emotionally and physically, so restoring their physical femininity definitely has a positive effect. This is the final step of breast reconstruction, post-mastectomy. The emotional toll of not having nipples is important. Often, at the time of the reveal, they are so overwhelmed by happiness, they start crying. They are elated and say they feel complete and like a woman again.Clients have told me that they are no longer reminded of what happened to them, and they are able to move on with their lives. In many cases, they are ready to live a normal life again — being able to undress at the gym, to go to the beach, or start a new romance. They all have one thing in common: They want to leave the past behind.In this society of filters and social media perfection, the impact of losing vibrancy, beauty, femininity, and the original or natural beauty of features like breasts is even more painful. My work gives them back a sense of normalcy by giving them back what was taken away by a truly traumatic and life-changing situation. They feel like they can face mainstream society again with confidence.The impact that this 3D nipple-tattooing has on body image, self-esteem, emotional wellbeing, intimacy, and relationships is undeniable. It's a very emotional experience for my clients, and I am proud to contribute in some way to helping erase the constant reminders of a bad chapter in their life. As an artist on a live canvas, my mission is always to recreate the look of normalcy as artistically and scientifically possible.
The AEDITION:Do you often hear from your clients after you finish working with them?
DB:
I do! "I never thought I would feel whole again" are not words to a song, but a common phrase I hear from the many women I have helped after breast cancer. It's a very emotional experience for my clients, being able to erase the constant reminder of a bad chapter in their lives. A client recently shared: "The 3D areola gave me my confidence back, which I needed after everything that happened. It made me feel more comfortable looking at myself in the mirror. Now I feel confident enough to date again and get on with my life."
The AEDITION:Do you foresee restorative tattoos becoming a more common part of the reconstructive and recovery process?
DB:
Surgeons and doctors see valuable benefits with this procedure. It's also now a legal requirement to provide reconstructive procedures — medical insurance companies must cover the cost of the procedure. I am in touch with top cosmetic surgeons locally and globally who want to work in tandem to provide this service to their clients. Oncologists and cosmetic surgeons, nurse practitioners, PAs, and counsellors all realize there is more to healing than just removing cancer. The emotional and physical scars are painful and are all part of the recovery process to be addressed
***
This post has been published, with permission from
The Aediton 
–  Tattoo Insure are able to help with all your Insurance needs, feel free to call our office and discuss in more detail on – 01604 615411