Posted: April 18, 2017 at 10:31 am
TV is a great means for tattoo artists across the world to showcase their talent and give out interesting tips to all the viewers about their profession. This is supposed to give the general-public a glimpse in the fine art of body inking. We know what is 'supposed' to be shown on TV. We also know that the reality is often as far away from it as possible. Is an average viewer really getting an accurate idea of what being a tattoo artist is like or the steps needed to get a tattoo? With that said, it will come as no surprise that there is a disagreement between authentic traditionalists who are committed to their craft and the shows that are popping up more frequently on television. Needless to say, what is being broadcasted on TV is often far from reality and one might even say – a serious misrepresentation of what the actual tattoo industry is like. The point made by traditionalists, is that there are those of us who love tattooing for its rich history and for the art in its purest form.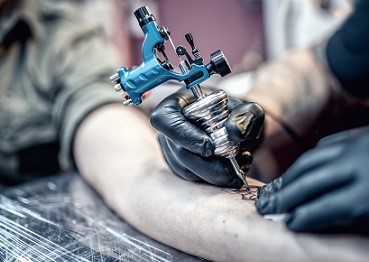 Why Tattoo Programs on TV Aren't A True Representation of a Counterculture, Not A Mainstream Fad
Most traditionalist believe tattoo programs completely fail to show tattooing is a counterculture and not a fad. They are basing their tattoo programs on a popular culture rather than focusing on true tattoo enthusiasts who relish observing the continued evolution of the art of tattooing.
Little Reality in Reality Tattoo Programs
Producers tend to manipulate the artists who are a part of their reality tattoo programs. They instruct the artists on what is to be said and done in order to make the entire program appealing and engaging for audience viewership. This often goes against the values and ideals of the artist.
Safety
When anyone gets a tattoo it is clear to see the efforts invested into health and safety and due diligence. Tattoo shows often glaze over this and it may dilute the safety aspect.
No Regard for the Rich Tattooing History
The TV show producers often do not have an in-depth understanding about the richness of history that is associated with tattoos. This has continually evolved and taken shape over time of which the makers of the TV programmes have no idea about nor do they seem to have any genuine interest in. It takes efforts of great magnitude, fortitude, a good amount of money and time to become a distinguished tattoo artist and whilst TV shows have shone a spot light on the industry in recent years it may not be for the right reasons.