Posted: August 3, 2018 at 1:55 pm
Life is confusing, people are confusing but Tattoo Insurance? That's one thing that shouldn't be confusing.
When it comes to ensuring your business is correctly Insured, we can help you choose the right levels of cover and optional extra's to create a policy that's every bit as bespoke as your business. But rather than complicating matters or asking you to wade through hours of confusing literature, we've popped together a handy infographic.
What is our objective?
To make your life easier and help you understand the right level of cover for your business and what each part of your Insurance cover means, in plain English.
Talking of 'Plain English' we do understand that Insurance can become technical, to help you understand the jargon we've put together a glossary of common Insurance terms.
Let's get started…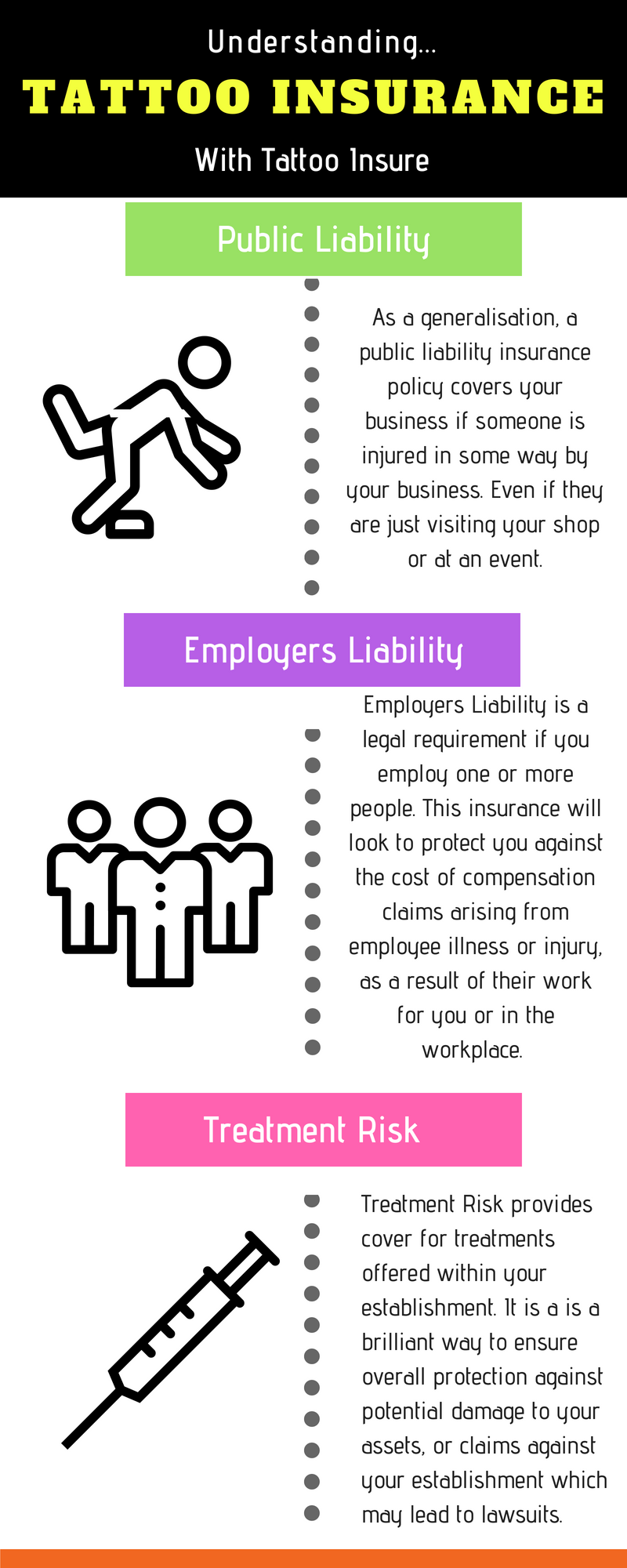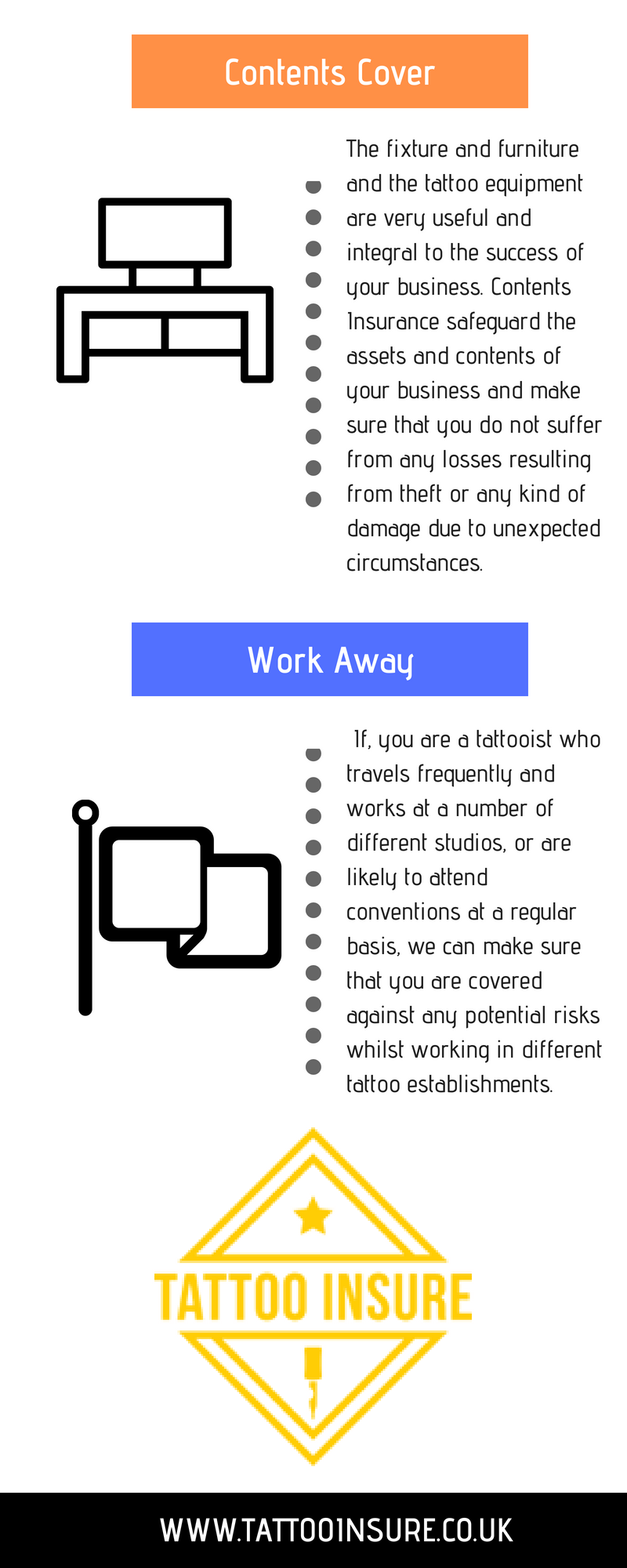 If
Tattoo Insurance
is something that you require for your business, please do not hesitate to give us a call to talk through options and find the right cover for you.
Guess what? You can now BUY TATTOO INSURANCE ONLINE
***
By Katie – For Tattoo Insure